There have been many cancellations or rescheduling of events due to Covid-19. Please check the college event you are registered for before attending.
Jul
22
Wed
College Funding During Economic Turbulence

@ zoom webinar
Jul 22 @ 3:00 pm – 4:00 pm
Parents and students are invited to register here.
Access to education is widely perceived as a ticket to success, but with the soaring costs of private schools and colleges, the result is frequently deep and ever-expanding debt. Tune in Wednesday, July 22 from 3:00 – 4:00pm to hear Pierre Jospe of Financial Aid Navigator speak to families interested in college funding options.
This will be a live zoom workshop.
Nov
12
Thu
Getting Into & Paying For Your Best Fit College

@ Zoom Webinar
Nov 12 @ 5:00 pm – 6:00 pm
The pandemic has made college planning more difficult than ever as college admissions experiences seismic change. Families are seeking clarity on how to adapt and plan for college, what to expect from a modified admissions process, and how to pay for it all. Join us as our experts, Jennifer Williams Taylor of Avalon College Advising and Tina Steele of The FAFSA Guru, explore the current state of college admissions and financial aid. Register HERE.
Mar
16
Tue
Performing Arts College Fair

@ Zoom Webinar
Mar 16 @ 6:22 am – 7:22 am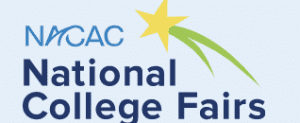 Virtual College Fair
Hundreds of colleges will offer Zoom sessions for high school students on each fair date. Students everywhere can log in, drop in, and ask questions.
Sign up now at virtualcollegefairs.org and register for one or more fairs.