The college application process for fall 2021 has veered wildly off course for everyone, including admissions officers. Schools no longer requiring standardized testing will more evenly weight other measurable areas of the application, most notably how students answer the question, "'What did you do with your time during the pandemic?"
https://buff.ly/2yd8nU9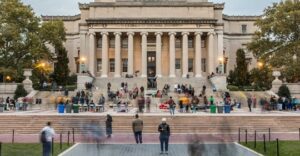 Do you have the winter blues?  We have the cure! Start planning your summer – most applications for summer activities and opportunities are open now. Talk to us at Avalon for some great ideas or pick up your own copy of The Ultimate Summer Program Guide for High School Students to explore the many possibilities on your own. When you are ready to start working with an advisor, please contact us for program details.
Find our February newsletter here.