Posts Tagged 'vaccination'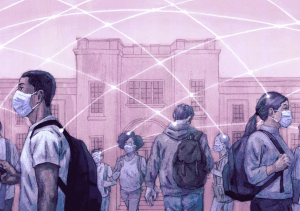 Did you know that colleges are some of the most vaccinated places in the country? But, as COVID continues to spread and case numbers climb, campuses are short of resources and students and faculty don't feel safe. Read more from NPR here.

While more than 100 colleges already have plans to require students to get vaccinated in the fall, some schools, including California's public university system, will not require shots while the vaccines have only emergency authorization. With major outbreaks continuing on campuses, more colleges will undoubtedly require shots for students attending in-person classes in the fall.
Read more.

Heading off to college in the fall? Make sure you know what your school's vaccine requirement is.
Read more.