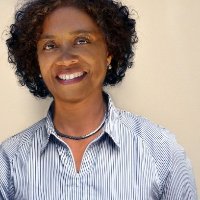 Jennifer Williams Taylor brings 10+ years of college admissions experience to the founding of Avalon College Advising.
Jennifer is dedicated to helping the next generation of young leaders get into top colleges of their choice. She has successfully advised students to attend quality institutions such as Colgate, Northeastern, University of Michigan, and more.
Jennifer is a former college admissions reader at Stanford University and Senior Director of Admissions at Santa Clara, where she got extensive and exclusive insight into the college admission standards of top universities. She now shares these unique insights with parents and students who are looking to be highly competitive in today's college applicant pool. She works with her students to create outstanding essays with intellectual depth, prepare cohesive college materials to reveal who they truly are, and present exceptional college applications that highlight their talents.
Having reviewed over 6,000 personal applications and interviewed over 500 candidates, Jennifer has dedicated her life to the mission of education for all. Prior to founding Avalon College Advising, she was the COO and VP of Enrollment at Presidio Graduate School, where she oversaw successful initiatives that addressed higher education trends and needs.  Jennifer currently sits on the non-profit board of Hidden Villa in Los Altos Hills.
Holding an MBA from The Wharton School at University of Pennsylvania and a B.S. from UC Davis, Jennifer is a close ally to parents and students who aim to prepare exceptional college applications. With so many moving parts, it's more important than ever to expertly navigate the college admissions domain, contact Jennifer today for guidance on your college admissions process.
Admissions Expertise
Stanford University Admissions Reader
Senior Admissions Director, Santa Clara University
COO and Vice President of Enrollment, Presidio Graduate School
Reviewed over 6000 college applications
Interviewed more than 500 applicants for admission
Education
MBA from The Wharton School at University of Pennsylvania
BS from University of California, Davis
College Counseling Coursework, UCLA




Council Memberships
Higher Education Counseling Assoc. (HECA)
Western Assoc. of College Admission Counseling (WACAC)
Trustee Board Member,
Hidden Villa, Los Altos Hills
Notable Press and Recognition
Santa Clara 2009 Extraordinary Team Award