Virtually celebrate the Class of 2020 alongside this star-studded cast! The 'Graduate Together' special is a virtual graduation ceremony for more than 3 million high school seniors in the U.S.
Dr. B is a senior psychologist and educator specializing in top performance. He is the author of four books on how stress affects performance including: A Teen's Guide to Success (2014) and Crush Your Test Anxiety (2018). You will learn how to reduce test anxiety in order to achieve better test results. Workshop hosted by Avalon College Advising, presented by Dr. Ben Bernstein. If you weren't able to join us live for Dr. Ben Bernstein's workshop last month, here's a link to the presentation.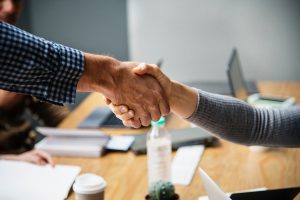 Happy New Year! Second semester will be starting soon and there's no better time for freshmen, sophomores and juniors to start putting together a college plan! Organize a list of schools you want to visit over spring break and schedule your campus tour ahead of time as school tours fill up quickly during holidays! (If your tour is full, try services like Campus Sherpa to get a student-led personalized tour of many college campuses.)
Give some thought to summer activities and opportunities – now is the time to apply! Talk to us at Avalon for some great ideas or pick up your own copy of The Ultimate Summer Program Guide for High School Students to explore the many possibilities on your own. When you are ready to start working with an advisor, please contact us for program details.
Find our January newsletter here.