Ms. Taylor's approach to the college planning process is frequently described as empathetic with high expectations for her students. She has successfully navigated the college admissions effort for hundreds of high school students and, through parenting her own three children, knows firsthand the challenges parents face when managing the process.
Ms. Taylor received an MBA from The Wharton School at the University of Pennsylvania in addition to a B.S. from the University of California, Davis. She has previous executive experience at Fortune 500 pharmaceutical companies (Merck & Abbott). While in these corporate roles, Ms. Taylor remained involved in her community by serving on nonprofit boards committed to youth development (Hidden Villa, Big Brothers Big Sisters, and Family Focus). Ms. Taylor then chose to apply her business training to senior level assignments in higher education.
She is the former Senior Director of Admissions at Santa Clara University, former Chief Operating Officer and Vice President of Enrollment at Presidio Graduate School and was also a college admissions reader at Stanford University.
Ms. Taylor has reviewed thousands of undergraduate and graduate applications and brings extensive and exclusive insight into the college admission process for a variety of universities and colleges. She now shares these unique insights with parents and students who are looking to be highly competitive in today's college applicant pool. She works with her students to create outstanding essays with intellectual depth, to prepare cohesive college materials that reveal authentic student profiles and to realistically highlight a student's talents.
Ms. Taylor works with high school students with varied profiles including those who are scholar athletes, students who will differentiate their application with portfolios, young adults who seek highly selective admission and those applicants who plan to seek colleges where students with solid B academic performances thrive.
She is a member of the following professional associations:
Independent Educational Consultants Association (IECA)
Higher Education Consultants Association (HECA)
Western Association for College Admissions Counseling (WACAC)
Menlo Park Chamber of Commerce
When Ms. Taylor is not working with students, she is likely to be traveling extensively, hiking local Bay Area trails and national parks with family and friends or reading a great book (her students have some of the best recommendations!). She is a former board member of Hidden Villa in Los Altos Hills and the Palo Alto Family YMCA.
Notable Press & Recognition
Top Women Leaders in Education
Santa Clara 2009 Extraordinary Team Award
Speaker at TedxPresidio
Speaker at Greene Scholars
Speaker at Bay Area Women's Sports Initiative - BAWSI
Speaker at Foundation for a College Education
Speaker at Kiwanis, Palo Alto, Half Moon Bay
What Jennifer's Clients Say
"Jennifer is a professional. She brings experience from both the collegiate and counseling perspective, but more importantly, the parent perspective. She helped our son transfer to a great university. We give her our highest recommendation."
– Father of Claremont McKenna Student
"Jennifer is your best choice- I can't say enough good things about Jennifer. We found the college admissions effort to be much like Alice working her way through Wonderland: there are incredible twists and turns. You may craft an essay thinking you're hitting the mark, only to find that a reader is looking for something else entirely.
That all changed when we decided to work with Jennifer. With her considerable background, she is a knowledgeable, passionate, wise ally. You will not find someone more experienced than Jennifer, with her great attitude, who can guide you in establishing top-quality college applications.
In fact, we have retained Jennifer for BOTH of our sons. Her guidance is thorough and thoughtful. It was her business to know our family and our sons. Her advice inspired our boys to take on the application challenge. Jennifer helped us make decisions that sent our first son to the University of Kansas and our younger son to Oberlin College. Each college was the exact, right fit where they thrived."
– Parent, St. Ignatius High School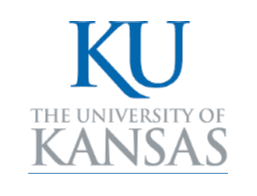 Together, we can do so much